Hey Radiant Rebels,
One of the things I love about the radiant rebel community is that when we have a community-wide need, we ban together, collaborate and find a solution! Thanks to all of you who answered our polls, shared your feedback, sent in your product ideas and requests, and a special thanks to those who spoke to us one-on-one about your brow needs!
After pouring over feedback from radiant rebels, it was clear that the community was looking for a non-toxic solution to filling and shaping their eyebrows.
Not increasing our toxic load just to have dolled up eyebrows was just the start – the community also wanted something cruelty free, natural, and without any ingredients that might clog pores, irritate skin, disrupt hormones, smudge, melt down their face, or otherwise be annoying (lol). Ingredients needed to be good for the skin (and not just good for the skin but highly beneficial too!), natural, cruelty-free, sensitive skin safe, acne prone skin safe, …. and, after all that, they needed to make one awesome brow filling solution!
VA Karla and I set to work pulling all the puzzle pieces together – her figuring out just what type of eyebrow product would work the best, what type of product would be the easiest to use, and what type of product would provide the most flexibility (for example: the ability to give a natural look or a more dramatic look). I set out to curate the best ingredients with the highest quality skin benefits (and hair benefits – since we're talking eyebrows!), the best staying power, and the best "build-ability" (meaning the product could be applied lightly for a natural look, but could be "buildable" so more layers could be applied if a more dramatic look was sought). After those puzzle pieces came together, VA Karla finished things off by figuring out the shade range.
In the end what we came up with was "Naturally Now Brow Pomade" (a name chosen by the radiant rebel community in our Facebook group).
So what does this mean for you?
It means if you've been looking for a...
non-toxic
easy to use
natural
skin-benefiting
eyebrow-benefiting
versatile eyebrow solution for either your "everyday natural" look or your "my face is my creative canvas" look
… then our Naturally Now Brow Pomade has got you covered!
Pomade? Really? Some of you might be giving me the eyebrow raise about whether eyebrow pomade is easy to use and better than your pencil or powder solution…. I know because I gave that look to VA Karla when she told me "pomade is the way to go."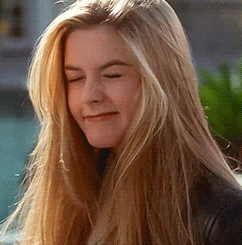 Thankfully I've learned over the years to trust VA Karla's conclusions and went ahead and whipped up our pomade prototype – and this is when the magic happened!
With our prototype in hand, VA Karla showed me exactly how easy pomades are to work with! I was a little nervous as I like a natural, but filled, look for my brows, and to my surprise, in a couple of seconds, that's exactly what I had!
No fussing around, no wasting time, and no ending up with super fake, overly done brows (which I found could happen so easily for me when I tried to get the right look with brow pencils).
And since that first pomade prototype, I haven't looked back!
A little bit of tweaking later and we had the final formula for our Batty's Bath brow pomade – which, in my opinion, is pretty awesome 😉
I wanted to make sure the whole community could see VA Karla's foolproof eyebrow techniques in action – because I know for me, if I can just see "the how" behind "the brow,"I'm all set! So for all the other visual learners in the community like me, here's a link to VA Karla's eyebrow tutorial video:
Now the next question…
What shade is right for you?
Figuring out your shade is just as easy as applying the pomade itself thanks to this handy infographic….
There you have it! Our big news about the radiant rebel community collaborated solution to non-toxic eyebrows has been officially released. Want the real thing delivered right to your door? If you said "yes please", click here.
So, what do you think? Are you up for giving a brow pomade a try? Are you already a pomade convert? Do you prefer natural looking brows or dramatic brows? I'd love to hear your feedback! Hit reply or hop over to the group.
Have a radiant day,
💜 Batty
Regain Control with a Skin Reset
Get off the rollercoaster of having to hunt down a new product every time your skin becomes unruly! Enter your email address and we'll show you how.